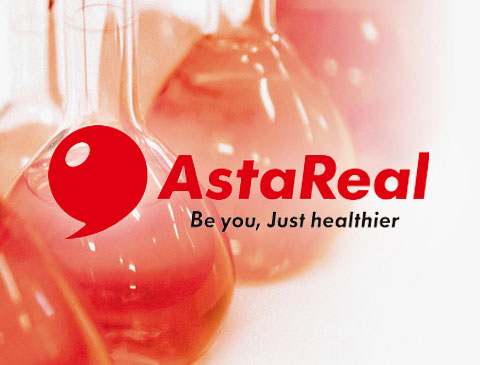 AstaReal is an expert in astaxanthin, a functional micronutrient derived from natural algae (Haematococcus pluvialis). Astaxanthin is a red-coloured carotenoid that occurs in nature. Astaxanthin is related to other carotenoids, such as beta-carotene, lutein, and zeaxanthin and shares numerous metabolic and physiological functions attributed to these carotenoids. Astaxanthin has been found to be more bioactive than beta-carotene, lutein, and zeaxanthin (reference).
Astaxanthin has antioxidant and anti-inflammatory actions. Astaxanthin has been found to be useful for skin conditions (e.g., skin elasticity, wrinkles, and texture; age-related skin, rough skin), cognitive function, cycling time trial performance, healthy cholesterol level (particularly HDL-cholesterol) and triglycerides (reference and reference), and has found some favourable effects on blood pressure. The proposed benefits of astaxanthin for skin health can be related to photoprotective, antioxidant, and anti-inflammatory effects (reference).
AstaReal astaxanthin can be used in tablets, capsules, and powders.
For more information, contact Craig Fallshaw at craig@cmgrouponline.com.au