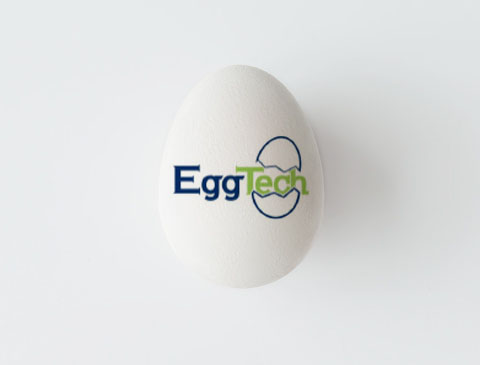 Egg shell calcium is a high-Purity calcium carbonate from a sustainable source. EggTech Ltd. has developed and patented a system that separates the organic and inorganic components and purifies the naturally occurring calcium carbonate found in discarded egg shell (Calcium Carbonate 99.1%, Magnesium Carbonate 0.23%).
EggTech – Egg shell calcium is an eco-friendly and sustainable alternative to the traditional mined resource material that is being used across these sectors currently.
The majority of high-volume liquid-egg processing facilities consider eggshells as waste and dispose of approximately 700,000 tons into landfills annually. These shells may require decades or centuries to decompose due to their amalgamation with all other waste materials when being discarded into landfill.
EggTech Calcium Carbonate not only eradicates the energy-intensive process required to extract and process limestone, it also develops value in, and reduces landfill of a previously discarded by-product.
Note on egg allergens: Egg allergen levels (not detected – 2.5 ppm) fall well below the detectable limit using industry standard analysis methods and is well below any reported level that causes negative allergic reactions.
For more information, contact Craig Fallshaw at craig@cmgrouponline.com.au