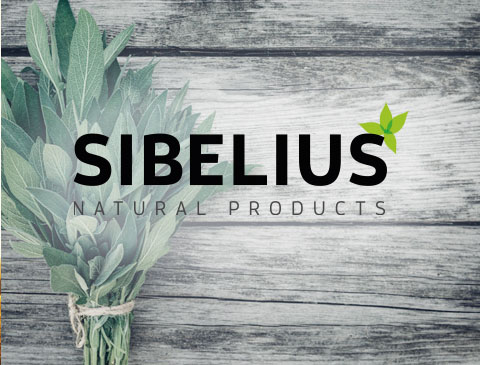 SibeliusTM: Sage stands above the rest! Not all sage products are the same. SibeliusTM: Sage is a unique and specific extract of the sage species Salvia officinalis. The unique and specific SibeliusTM: Sage extract is derived from plants grown in Hampshire in the UK. The herbal extract has a unique profile when analysed by Nuclear Magnetic Resonance (NMR) spectroscopy and pattern recognition.
Sage (Salvia officinalis) have a long history of use in herbal medicine, traditional medicine, and cooking. Sage has numerous positive effects on cognitive function (including memory, attention, learning (reference)), and alertness, along with anxiety. Sage also has antioxidant and anti-inflammatory effects, as well as having positive effects on blood glucose and cholesterol (reference).
A clinical trial found memory-enhancing effects of Sage, such as significant enhancement of secondary memory performance and significant improvements to accuracy of attention. Additionally, in vitro analysis confirmed cholinesterase inhibiting properties for Sage. This was a randomised, placebo-controlled, double-blind study. Various doses of Sage or placebo were administered immediately following a baseline assessment with further assessment at 1, 2.5, 4, and 6 hours after the treatment dose.
Sibelius Sage can be used in tablets, capsules, and powders.
For more information, contact Craig Fallshaw at craig@cmgrouponline.com.au